RASPBERRY JALAPEÑO CROSTINI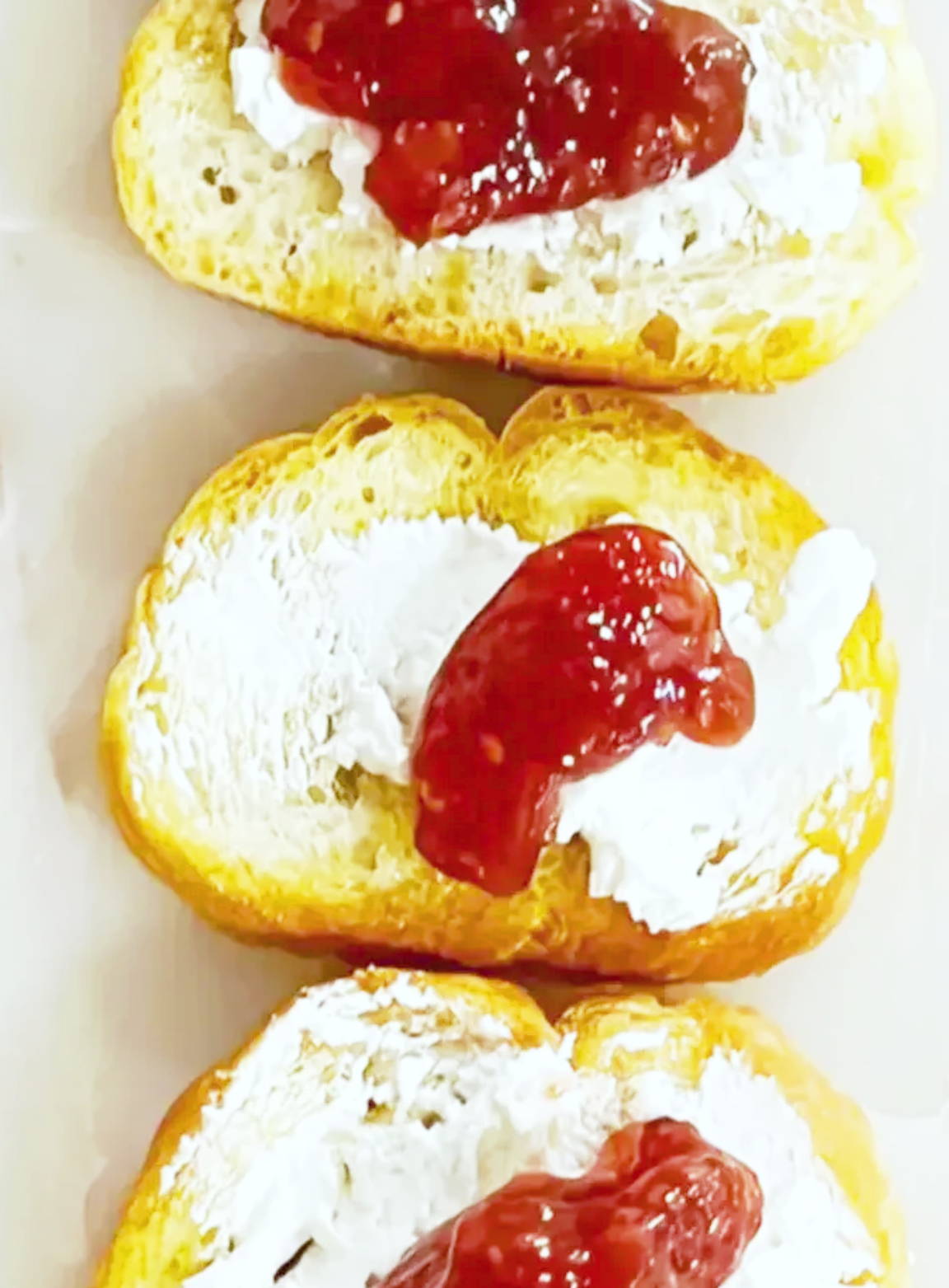 PREP TIME 5 min
FULL TIME 30M
6 SERVINGS

INGREDIENT LIST

1 baguette

Butter (softened) or olive oil

Flaky salt

4 ounces goat cheese, room temperature
Preheat oven to 350°F and slice the baguette into 1-inch thick crostinis.

Lay the crostinis in an even layer on a baking sheet. Lightly coat each crostini with softened butter or olive oil on both sides.

Sprinkle salt on top of the crostinis.

Bake in the oven for 10 to 12 minutes, or until golden brown. Then let it cool for 15 minutes.

Spread goat cheese on each crostini, then top with a teaspoon of Raspberry Jalapeno jam.